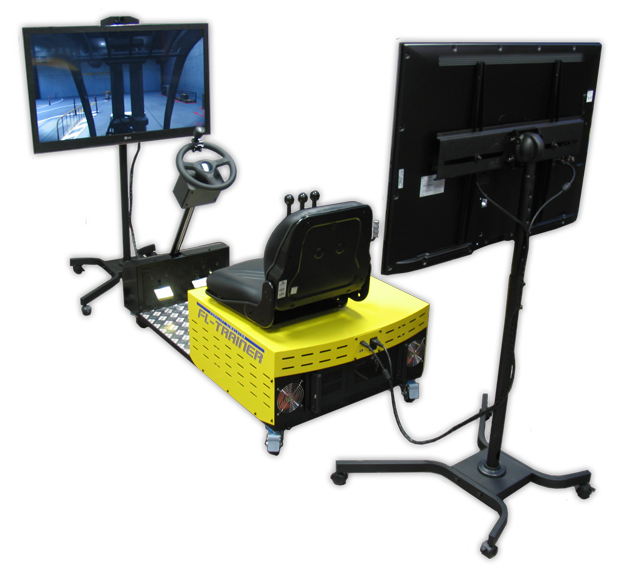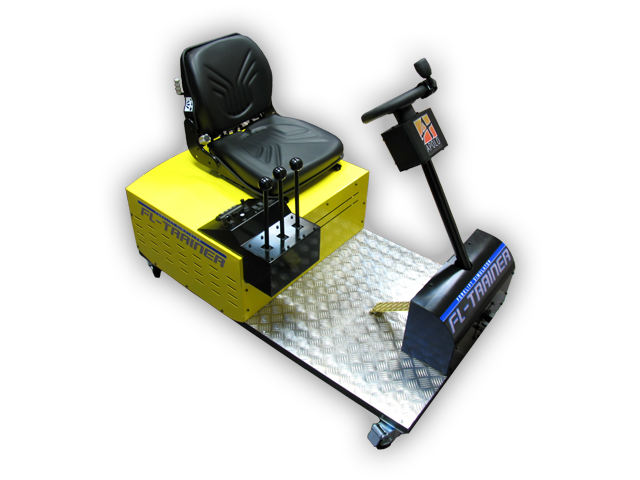 Fork Lift Trainer
FL-TRAINER is an electric and diesel forklift simulator, triple mast with free lift.

Its design is meant for training personnel that needs to learn to drive a forklift with ease and precision.

The user interacts with the simulation using a chassis that replicates the actual control of a forklift and the action is displayed simultaneously on 2 screens, one for the front view and the other one for a rear view.
Hardware features
Cockpit with seat, levers, pedals and steering wheel controls that replicate a real electric or diesel forklift..
Simulator key points
Totally realistic training, free of any risk to the user.
Cost reduction.
Learning mechanisms and review of errors through the Interactive Replay System, not possible in real life.
Opportunity to practice a variety of situations and scenarios impossible to replicate in real situations.
Great appeal to new students.
Possibility of unlimited expandability.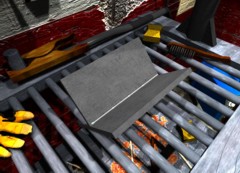 Weldtrainer
WeldTrainer is a welding simulator aimed for the vocational training world.

Using cutting edge technology and real time motion tracking systems, Weldtrainer allows the user to be immersed into a welding room where virtual welding can be performed in real time in the same way that in real life.
Simulator key points
The student performs a higher number of actual welding hours because all of the hours taught using the simulator involve actual welding (no need to change parts, wait for them to cool, remove slag, etc).
The training process cost is reduced. The simulator shortens the training time and heavily reduces the consumption of materials.
Every possible accident or dangerous situation is completely avoided with the use of the simulator.
The initial learning curve for students is faster. Students can understand and master faster and better the key aspects of welding (such as distance, angles and welding speed control).
Different types of welding (SMAW, MIG/MAG, TIG, FCAW) in the same device for the same cost.
Visit the Apolo Studios site here.